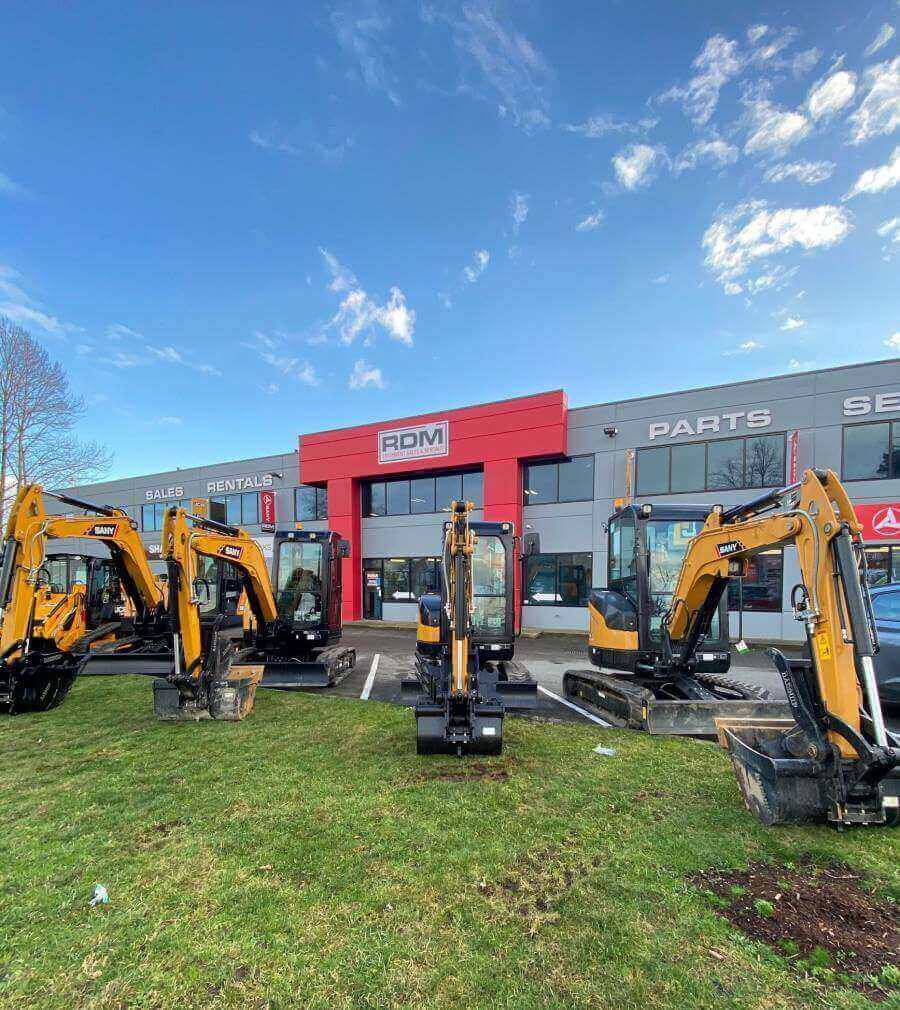 About us
RDM Equipment Sales and Rentals
In 2014, with 40 years of experience working in a, hugely, capital intensive industry, the Madsen family had experienced all the joys of excavator ownership's list of do's and don'ts. With ongoing challenges derived from a mixed fleet of various manufacturers' product, they went looking for stability and uniformity.
RDM Equipment Sales & Rentals was founded with the goal of providing alternative equipment solutions to the industry. We set out to gain customers one at a time, by earning our customers trust and providing valuable cost-effective solutions, backed by first class product support. We believe that customers rely on us to provide them with current industry best practices, qualified technical and honest reliable advice. We are a family operation, and our customers are treated like family.

Our mission is to provide quality reliable equipment, and back it up with first class product support to serve a variety of industries. We offer a wide range of construction equipment. From mini excavators up to 50-ton, specialty equipment like Long Reach Excavator, Breakers, Tilt rotators, Dumpers and other Attachments, Bulldozers, Articulated haulers, Graders and other heavy equipment solutions are also available
We value fairness, its how we run our company, we value trust, we serve to earn your trust everyday, we value " great value" , it is why we represent the products we carry.